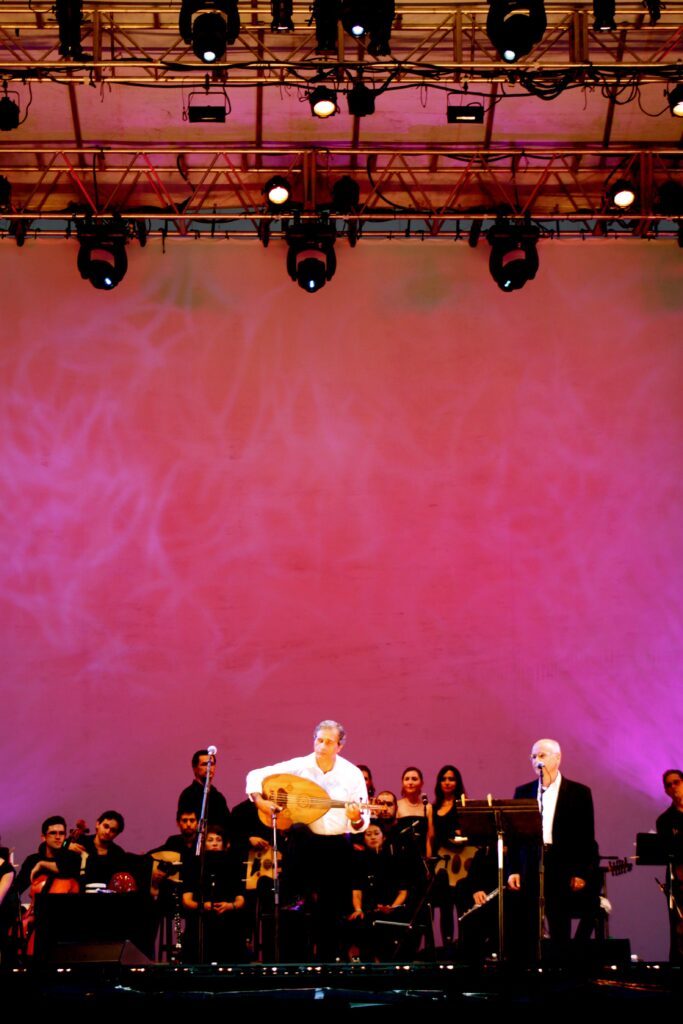 The NYAO, founded in 2007, transformed Arabic music education in New York City and impacted thousands of students and concert-goers around the world. In its 15-year existence, the NYAO has swept the world with powerful performances and workshops, from Lincoln Center Out-of-Doors, Damrosch Park and Detroit Symphony Hall, to Festival Musicas Do Mundo in Portugal and Taipei Silk Road Music Conference in Taiwan. Through concerts and classes, the NYAO watched countless Americans and non-natives from the around the world transform their lives toward the pursuit of Arabic music; thousands of Arab-American adults inspired to revive the music of their upbringing, and youth, both Arab-American and non-native, become forever changed by the experience of Arabic music.
Education is the soul and pride of the NYAO. From rigorous training of its members and university residencies, to workshops for inner city schools and cultural institutes, the NYAO has forged Arabic music education for adults and youth alike, of all levels, for thousands of students throughout the tri-state area and around the world. Members of the NYAO were as engaged in performance as they were in education, from working with youth throughout Harlem, Brooklyn, Queens and the Bronx with Yo-Yo Ma's Silk Road Connect to participating in special residencies in the Middle East for refugee youth.
The organization has held special lectures at numerous American universities including Berklee College of Music, Oberlin College, Bucknell University and Carleton College, and countless workshops at cultural institutions such as the French Institute of New York, Center for Arabic Culture (CAC) in Boston and the Arab American Museum (ACCESS) in Dearborn, Michigan.