New York Arabic Orchestra
"…Rousing performance by the Lebanese oud and flute player Bassam Saba and the New York Arabic Orchestra, a melting-pot assemblage conjoined by the spirit of music." The New York Times
The NYAO Welcomes LAYTH SIDIQ
New York, NY – April 14, 2021 – The New York Arabic Orchestra has announced the appointment of Layth Sidiq as Artistic Director.  Regarded as one of today's most gifted violinists, Mr. Sidiq succeeds the late Bassam Saba, who co-founded the organization in 2007 and served as artistic director and president.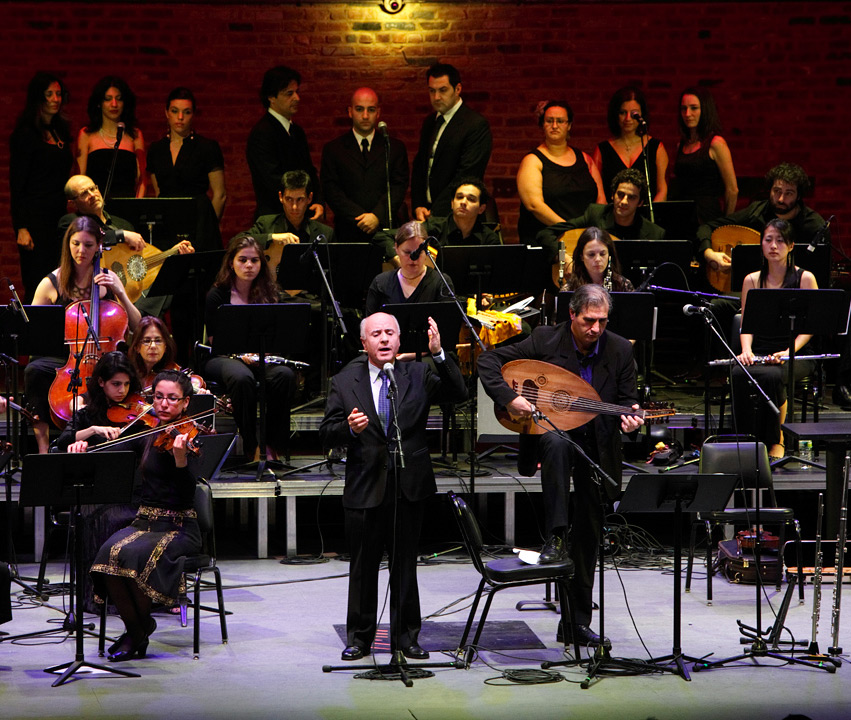 A New Horizon for Arabic Music
Our Mission is to inspire people of all backgrounds and ethnicities to embrace the beauty of Arab music and culture – in the U.S. and around the world – through performances, education, new compositions and recordings. Founded in 2007, the NY Arabic Orchestra has performed at venues such as Lincoln Center, Carnegie Hall and Detroit Symphony Hall, and led special programs at institutions such as the United Nations and Berklee College of Music. In its 15-year history, the NY Arabic Orchestra has offered thousands of classes, lectures and workshops to music students, adults, families, and underprivileged youth in NYC and around the globe.
Help us preserve classical Arabic music and introduce it to a broader audience in the United States and beyond.
OUR OFFICE
265 W 37th Street Suite 203 New York, NY, 10018 info@nyarabicorchestra.org